Paula Estarlich y Judit Ricart, ganadoras del concurso «Una rosa por una causa» de la Fundación IReS
Desde hace seis años, la Facultad participa en el concurso Una rosa per una causa, en el cual los estudiantes deben explicar de forma creativa la tarea social de IReS, una fundación que desde 1969 trabaja en la atención social, psicológica y educativa de personas y colectivos marginados en situación de riesgo social.
Los estudiantes solo contaban con un apunte: el protagonismo de la campaña debía recaer en la semilla de la rosa, como símbolo de cambio y de crecimiento. De aquí, el hashtag #FemCréixerLaLlavor (hagamos crecer la semilla)!
Los resultados han estado más que satisfactorios: "Paula y Judit han conseguido transcender y convertir esta idea en un diseño exclusivo, además de crear un mensaje que transmite muy bien lo que somos y lo que hacemos".
Carrera por la mejor creatividad
El proceso, sin embargo, ha sido bien competitivo. A principios de marzo, el jurado se reunió para evaluar las propuestas desarrolladas en el marco de los seminarios de Creatividad de tercer curso del grado. Formaban parte las Sras. Natàlia Valenzuela i Esther Gil, directora y responsable de Proyectos, respectivamente, de la Fundación IReS; la Sra. Noelle Detry, directora del Taller Floral Bouquet; la Sra. Arantxa Domínguez, Communication&PR del Majestic Hotel; el Sr. Miquel Guri, director de la agencia The Loves Comes, y los profesores Josep Rom y Josep Maria Picola, en representación de la Facultad.
El nivel de las propuestas presentadas fue tan alto como el premio: asistir al Festival Publicitario El Sol 2019 (Madrid), además de ver producidos los materiales objeto del Concurso: la caja de la rosa solidaria, el cartel (roll-up), el folleto y las aplicaciones digitales de la campaña.
A finales de marzo tuvimos el veredicto con la entrega de los diplomas. Además de Valenzuela y Guri; los profesores Picola, Rom y Quim Calvo, tutor de las ganadoras, estuvieron presentes para apoyar a las estudiantes. También estuvieron presentes las ganadoras del año pasado: Sílvia Aubert y Blanca Recasens. Ahora, es el turno de Paula y Judit de saborear la victoria de un diseño bien hecho.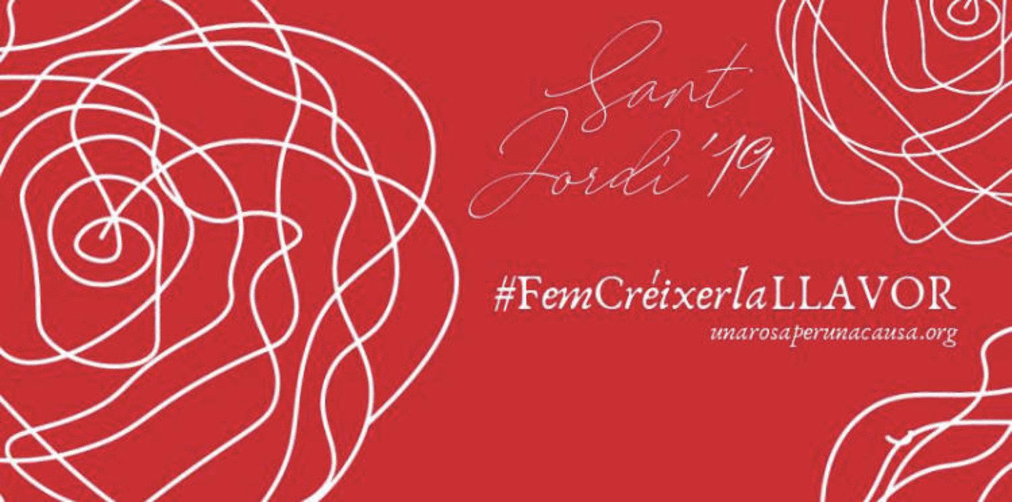 La realización de esta campaña es el resultado de un trabajo en red y nace de una voluntad solidaria que no sería posible sin el compromiso del Majestic Hotel & Spa Barcelona y la colaboración del taller floral Bouquet, la agencia de comunicación The Love Comas y la Facultad de Comunicación Blanquerna – URL (Universidad Ramón Llull).